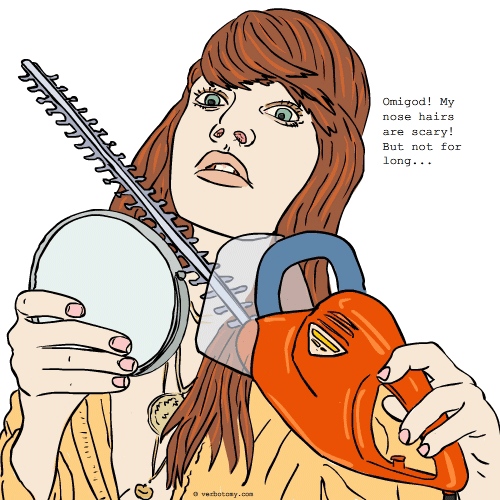 DEFINITION: n. A tool which has been re-purposed and is now being used (perhaps unsafely) to perform a completely different function. v. To use a tool for a different purpose than for which it was originally designed.
Voted For: Megatool
Successfully added your vote For "Megatool".
Created by: artr
Pronunciation: megətoōl
Sentence: Gene believes in the megatool approach to life. If a task requires the use of a tool bigger is always better. He has a military surplus flame thrower that he uses to start his charcoal grill. You have a rusty bolt? If his jaws-of-life can't loosen it, they can lop it off so you can replace it. His wife drew the line when he started talking about a pneumatic hammer fly swatter. She has 911 on speed-dial.
Etymology: mega (very large; huge) + tool (a device or implement, esp. one held in the hand, used to carry out a particular function)
Points: 944
Voted For!