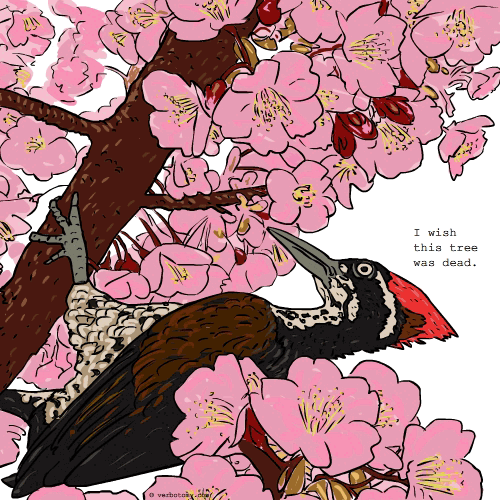 DEFINITION: v. To ignore anything positive and focus your energy on problems, disasters, and whatever bad news you find. n. A person who searches for, and feeds on, other people's weaknesses, failures and mistakes.
Sinnic
Top verboticism of the day created by Nosila
Pronunciation: sin nik
Sentence: Woody was a sinnic in the worst sense of the word. If your actions did not benefit him directly, he thought you had no business being on the planet!
Etymology: Sin (commit a faux pas or a fault or make a serious mistake) & Cynic (someone who is critical of the motives of others)
Created by: Nosila.
More Top Verboticisms:
(Invented words created by the Verbotomy Writers)
Ghoultures: /ghoul churs / Named after the devil in him, Sin Nick earned his living, by feeding on, and exploiting other people's weaknesses, failures, and mistakes ... by writing about them in the media, so all the world could see and hear about them, as well ... and feed upon such misfortune, too. People like Sin Nicks, Gloomy Guses, Worry Warts, Pessy Mists, Wet Blankets, Sca Vengers, and old Buzz Ards, and all their fallowers are ghoultures. Etymology: GHOULISH, VULTURES. GHOULISH - morbidly fascinated and obsessively interested in weakness, failure, disaster, death and anything repulsive. VULTURES - birds or people who prey upon, and feed upon, the weak, the failing, the misfortunate. Culture - groups of people with shared attitudes and beliefs, such as the ghoultures, the cynics (sin nicks) who feed upon the misfortunate. Fall-lowers for followers. Created by: silveryaspen.
Lugubriate: /loo-GOO-bree-ayt/ Even on the sunniest days and rosiest occasions Bertha could be counted upon to lugubriate, searching through all the days events and news for the downbeat and negative offerings. Etymology: 'Lugubrious' (mournful, dismal, or gloomy, esp. in an affected, exaggerated, or unrelieved manner) with suffix '-ate' (As the ending of a verb, it means to make, to cause, to act, etc.; as, to propitiate (to make propitious); to animate (to give life to) Created by: Mustang.
Comments:
Saying lugubriate has harsh sounds just like these hard people! Easy to remember, spot on the definition ... another Exceptional Great Create! - silveryaspen, 2009-04-21: 09:47:00
like the GOO-d word play in your pronunciation, too! - silveryaspen, 2009-04-22: 22:16:00
Snipercritical: /SNY per CRIT ih cul/ My aunt Prissy is usually looking for mistakes or flaws, real or imagined, so she can complain about how she could have done something so much better, if someone had only asked her. And she somehow manages to blame every problem of her own on someone else. Even though she's been married five times, every one of the divorces was the man's fault. According to her, her adult children don't talk to her because "they are ungrateful and don't appreciate all the sacrifices I've made for them." More likely, her husbands left and most of the people in the family avoid her because she is so snipercitical, always waiting to take potshots from the sidelines. Etymology: sniper + hypercritical Created by: karenanne.
Comments:
ah, the relationship assassin... - Nosila, 2010-11-04: 01:35:00
More...
To see more verboticisms for this definition go to: I wish this tree was dead.
More Winning Words:
More Verboticisms! See the winning words for: Henry! Get out here quick!