Vote for the best verboticism.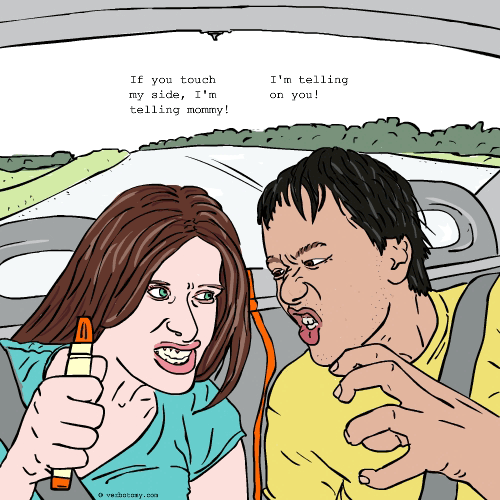 DEFINITION: v. To fight with your neighbors, not because of your differences, and not because of what you have in common, but simply because you are stuck right next to each other. n. A border between neighbors and enemies.
Verboticisms
Click on each verboticism to read the sentences created by the Verbotomy writers, and to see your voting options...
You have two votes. Click on the words to read the details, then vote your favorite.
Created by: Nosila
Pronunciation: proks en mitee
Sentence: Grace and Bill lived next door to each other and as a result lived in a perpetual state of proxenmity.
Etymology: Proximity (nearness;being close to) & Enmity (a state of deep-seated ill-will)
Created by: GlobalGallery
Pronunciation: ruk-us-teer-ing
Sentence: The Smiths and the Joneses were next door neighbors and were skilled at ruckusteering. Young Pauly Smith dreamt of an NBA career and spent many hours bouncing his basketball on the cement driveway. He also practised his clarinet rather poorly, late into the evenings. Old Graham Jones liked to start up the leaf blower early on a Sunday morning, and he often used his vast array of power tools until well past midnight. It was hard to focus on anything with such a constant din.
Etymology: 1.ruckus - a violent disagreement. 2. racketeering - engaging in a racket.
----------------------------
COMMENTS:
Fresh aspect, sentence and verbotomy speak volumes! Good word for those loud car stereos, too! - silveryaspen, 2009-02-05: 13:17:00
----------------------------
Created by: mweinmann
Pronunciation: prox - lim - eter
Sentence: We dubbed the two families down the block the Spatfields and Annoys. They were friends for years until they moved next door to each other. Since then, all they do is fight and argue and have became a source of both amusement and annoyance to everyone around them. Last weekend, in an attempt to "get away from each other" they erected a proxlimiter between the houses. It is an eight foot concrete fence with no "see throughs" and no gates. It goes clear from the alley to the street.
Etymology: Proximity + Limiter >>> Proximity (closeness; the state of being near as in distance, time, or relationship) Limiter (that which limits or restricts access)
----------------------------
COMMENTS:
super sentence and word - silveryaspen, 2009-02-05: 13:06:00
----------------------------
Created by: starwarsgeek8
Pronunciation:
Sentence:
Etymology: vice+vicinity
Created by: Nosila
Pronunciation: klose ter fobi ya
Sentence: Christmas, Easter, Valentine's, St.Pat's, most National holidays (July 4, July 1, etc.)Halloween and Thanksgiving were occasions for competitive decorating and the resultant closetrophobia. Who was going to out-decorate each other this occasion in the Battle of the Best Decorated House on Elm Street? The Smiths' and the Jones' went through this rivalry constantly. The Smiths' were good, but it was hard to keep up with the Jones'!
Etymology: close (near) & claustrophobia ( unnatural fear of enclosed spaces, confined spaces)
----------------------------
COMMENTS:
Good one - Mustang, 2009-02-06: 00:04:00
----------------------------
Created by: Jabberwocky
Pronunciation: may/zon/frik/shun/line
Sentence: In every neighbourhood there is something known as the maisonfrictionline, a forcefield between properties, rife with petty territorial imperatives.
Etymology: maison (French for house) + friction + play on the Mason Dixon line
----------------------------
COMMENTS:
inspired! - galwaywegian, 2009-02-05: 06:39:00
Good one! - TJayzz, 2009-02-05: 11:53:00
de fine line! - silveryaspen, 2009-02-05: 12:57:00
----------------------------
Created by: Mustang
Pronunciation: ad-JAIS-en-tangl
Sentence: Ever the aggressive and obnoxious lout Chad would grab any and every opportunity to employ various adjacentangle efforts to antagonize his neighbors, even going so far as to call them graphic names and to throw refuse onto their property.
Etymology: Blend of 'adjacent' (lying near, close, or contiguous; adjoining; neighboring) and 'tangle' (Informal. a conflict; disagreement: He got into a tangle with the governor)
----------------------------
COMMENTS:
Good blend - TJayzz, 2009-02-05: 08:56:00
----------------------------
Created by: galwaywegian
Pronunciation: oh ver fen siv
Sentence: Their overfencive was the only woman made thing visible from space.
Etymology: offensive, over fence
----------------------------
COMMENTS:
but could you hear it?? - Jabberwocky, 2009-02-05: 11:01:00
great! - silveryaspen, 2009-02-05: 13:05:00
----------------------------
Created by: satishkumar
Pronunciation: sa thi sh i sam
Sentence: many people follow satishisam
Etymology:
Created by: artr
Pronunciation: chēkbigroul
Sentence: The Murphys bought a minivan. Now their 5 children would not have to be packed in cheekbygrowl when they all traveled together. That's not to say they couldn't find other reasons squabble.
Etymology: cheek by jowl (close together; side by side) + growl (a low guttural sound of hostility in the throat)
----------------------------
COMMENTS:
those feckin' Murphy's at it again? - galwaywegian, 2009-02-05: 05:35:00
first-rate pun! - silveryaspen, 2009-02-05: 13:07:00
----------------------------