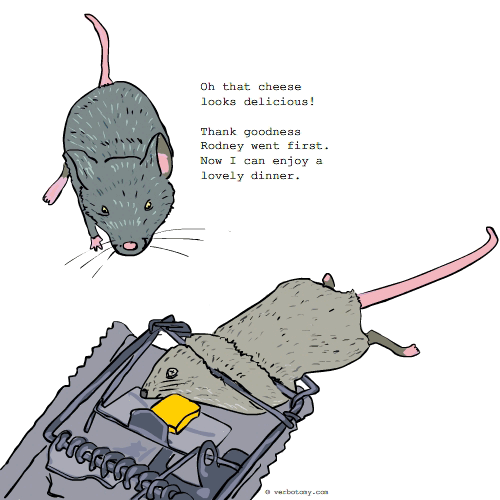 DEFINITION: v. To generously allow others to precede you in hopes that they will identify, reduce, and perhaps be eliminated by, the potential hazards. n. A gesture of courtesy which is really the lead-in to a trap.
Yellegate
Pronunciation: /ˈjɛləˌgeɪt/
Sentence: Any situation in which you willingly put someone else in the danger that you could have faced yourself is an example of yellegation.
Etymology: Yellow (as in afraid) + delegate
Points: 581
Voted For!