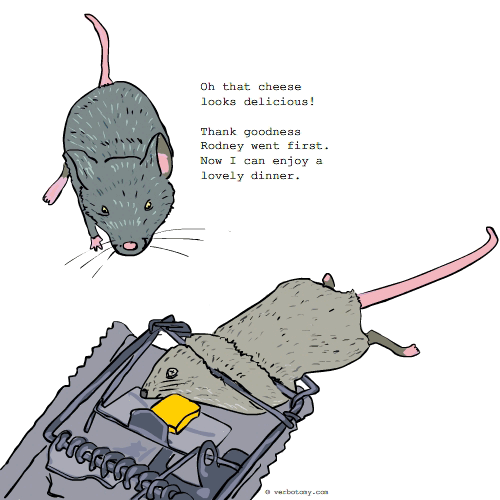 DEFINITION: v. To generously allow others to precede you in hopes that they will identify, reduce, and perhaps be eliminated by, the potential hazards. n. A gesture of courtesy which is really the lead-in to a trap.
Precanarize
Pronunciation: pree-can-a-raiz
Sentence: Fearing that grandfather was about to change his will, the siblings elected his favorite, Darlene, she of the silken hair, angelic smile and hourglass figure to precanarize the old bas...d with a visit to (hopefully) his deathbed.
Etymology: pre (before) + canary (as in coal mine)
Points: 470