Verboticism: Depilatowwie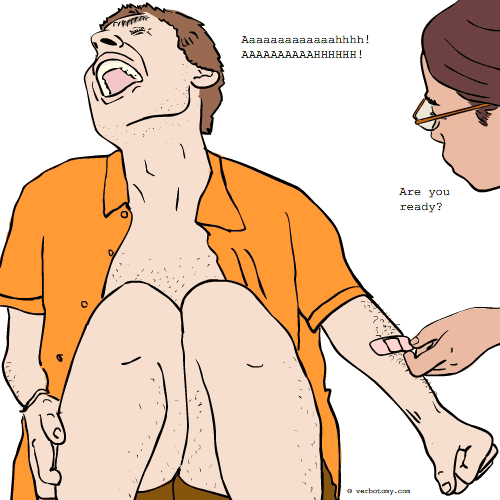 DEFINITION: n. The horrible pain that comes from pulling a bandage off of hairy skin. v. To inflict pain or injure when removing a bandage.
Depilatowwie
Pronunciation: dee-PILL-ut-ow-wee
Sentence: Bruce was a strong man: he endured the motorcycle accident without even flinching, and when they peeled the bandages away from the road rash, the depilatowwie only made him shed one single tear.
Etymology: Depilatory + "owwie" (exclamation of pain, or juvenile term for bandaid-worthy injury)
Points: 572