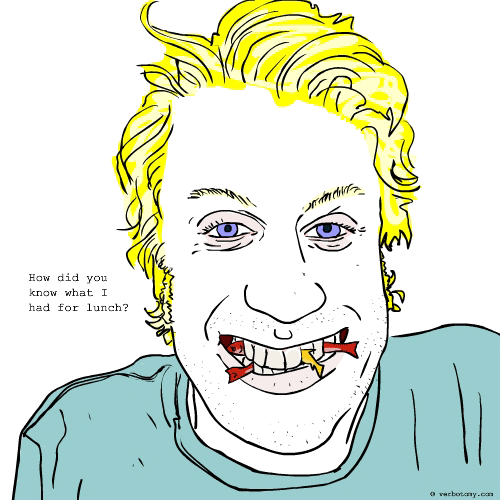 DEFINITION: n. The bits of food, and other debris, that get stuck between your teeth. v. To smile brightly and proudly unaware that you have a big piece of food stuck in your teeth.
Chewlinger
Pronunciation: (CHOO-ling-er)
Sentence: Ron's got some nasty chewlinger left over from the birthday cake.
Etymology: From "chew," meaning to grind with the teeth and "linger," meaning to remain.
Points: 407