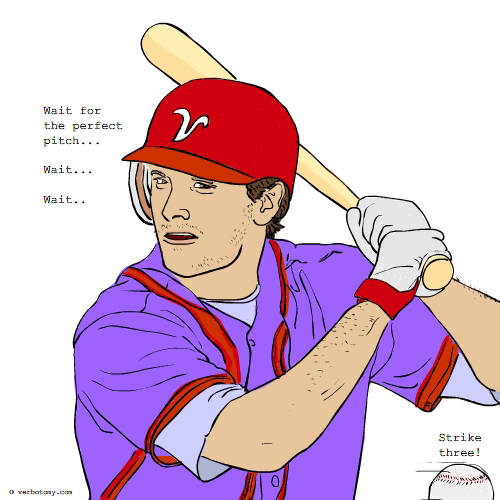 DEFINITION: n. A willingness to wait, forever if necessary, for the perfect opportunity. v. To be excessively patient.
Idealay
Created by: petaj
Pronunciation: I-dee-LAY
Sentence: I have no hope of achieving idealay - I just cannot wait until I have developed the acme of verbotocisms to play the game. I delay no longer - here is my humble attempt.
Etymology: I (me) + ideal (perfect) + delay (postponement forcing a wait)
Points: 467