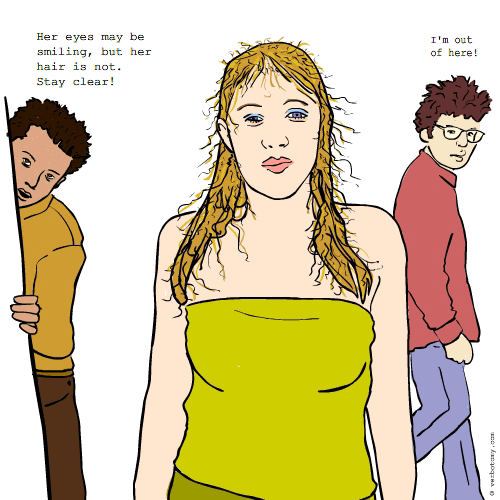 DEFINITION: v. To assess an individual's current mental state, or identify hidden personality traits, through careful analysis of their hairstyle. n. A method of psychoanalysis based hairdos and don'ts.
Frizzometer
Pronunciation: frizz-oh-meet-er
Sentence: Jack looked at Alice and his frizzometer told him that based upon her wildly mused hair she was having a very bad day.
Etymology: frizz (frizzy hair) + o (all inventions from the 50's had o in their title) + meter (to gauge)
Points: 452