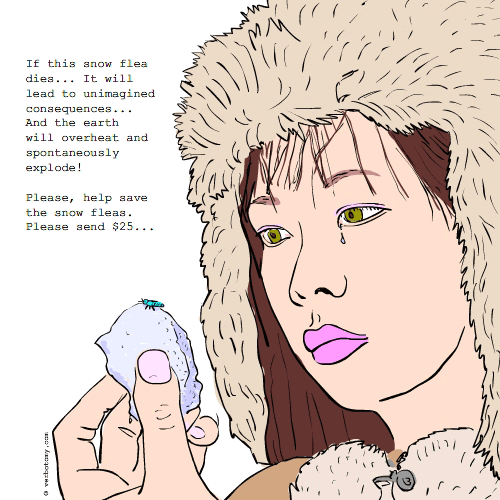 DEFINITION: n. An individual, or an organization, which profits by selling fear of imminent global destruction and/or eternal damnation. v. To profit from the prophecy of doom.
Greenfleece
Pronunciation: green-fleece (pretty obvious)
Sentence: The girl was from the Jackalopes Forever Foundation, which I found out later is nothing but a greenfleece.
Etymology: Greenpeace (environmental activist group) + fleece (to swindle out of money)
Points: 647