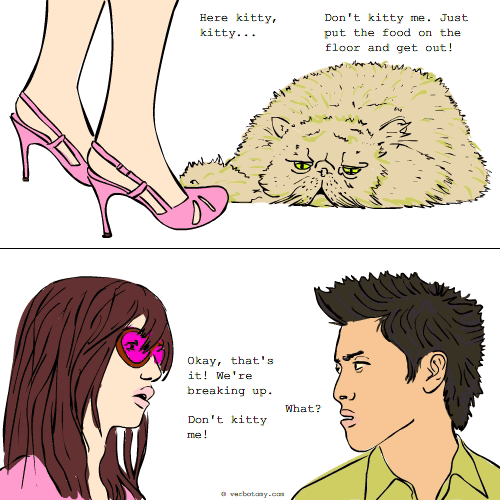 DEFINITION: v. To collect all the emotional energy you receive from one person, and then share it with the very next person you meet. n. Emotional transference.
Vilesharing
Created by: maxxy
Pronunciation: VYL-share-ing
Sentence: Jim's wife knew whenever he had a bad day at work; he started up vilesharing as soon as he got home.
Etymology: vile + filesharing
Points: 362