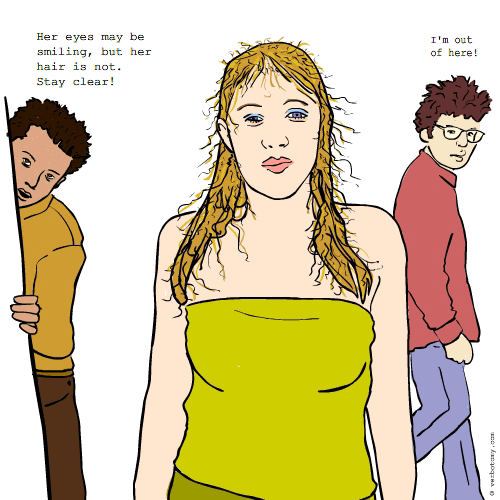 DEFINITION: v. To assess an individual's current mental state, or identify hidden personality traits, through careful analysis of their hairstyle. n. A method of psychoanalysis based hairdos and don'ts.
Doodify
Pronunciation: Doo + defy
Sentence: After one look at Janey this morning, I doodified that she probably didn't even make it home last night, and she wasn't the one to ask favors from today.
Etymology: Doo, from her (hair)do, dify from identify.
Points: 401