Verboticism: Fricktrizzle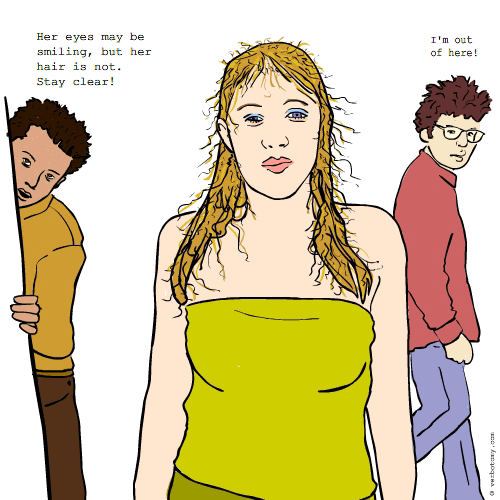 DEFINITION: v. To assess an individual's current mental state, or identify hidden personality traits, through careful analysis of their hairstyle. n. A method of psychoanalysis based hairdos and don'ts.
Fricktrizzle
Pronunciation: Frik - Triz - uhl
Sentence: Sarah slapped anyone who fricktrizzled her; she thought it was bogus.
Etymology: Unknown...
Points: 410