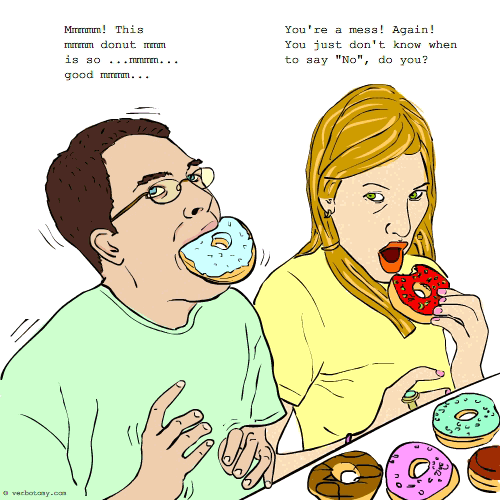 DEFINITION: v. To enjoy, or derive physical pleasure from, the eating of sweets and other sugared substances -- often leads to over-consumption. n. Pleasure derived from the consumption of sweets.
Monsugare
Pronunciation:
Sentence: I was sick of my boss's orders today. I'm gonna monsugare tonight and wanna forget about it.
Etymology: monster+sugar: the sound 'mon' is similer to that of 'man' in 'manger', which means eat in French.
Points: 241