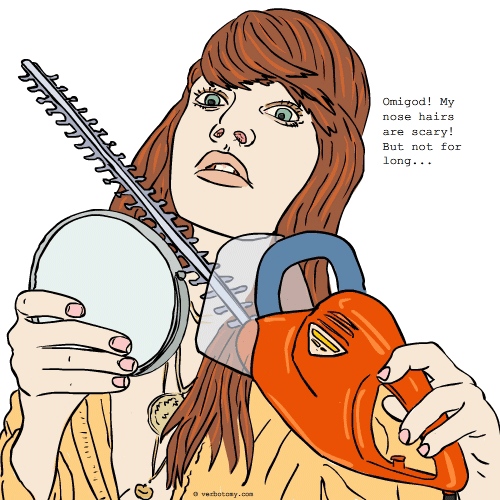 DEFINITION: n. A tool which has been re-purposed and is now being used (perhaps unsafely) to perform a completely different function. v. To use a tool for a different purpose than for which it was originally designed.
Flybomb
Pronunciation: FLY bom
Sentence: He could not get the school kids to stay off his lawn, so he pulled a flybomb and mowed his yard every morning at 8am, throwing grass clippings at them.
Etymology: From setting off a bomb to kill a fly, destroying the whole room in the process.
Points: 260