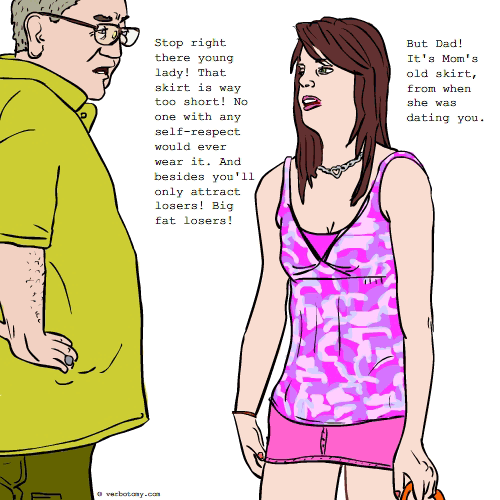 DEFINITION: n., A fashion item so old that it has gone out of and come back into style. v., To save outdated clothing hoping that it will come back into style.
Estiduds
Pronunciation: S-T-Duds
Sentence: Though dormant for nearly 20 years, her husband stood appalled as the "estiduds" reemerged from the closet for the annual work party.
Etymology: late sexual revolution, from American STD
Points: 68