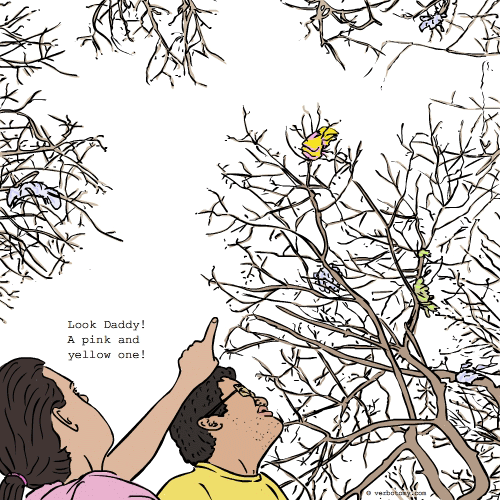 DEFINITION: n. The colorful array of plastic bags and other debris which blossom on the trees, thanks winter's whistling winds -- and a few careless neighbors. v. To watch your garbage caress the landscape, as it blows in the wind.
Arbbish
Pronunciation: ARR-bish
Sentence: "Oh, look at that delightful arbbish fluttering whimsically in Trevor's apple tree!"
Etymology: 'arb'- from 'arbre', the French for tree. 'bish' from 'rubbish', meaning garbage or worthless.
Points: 404