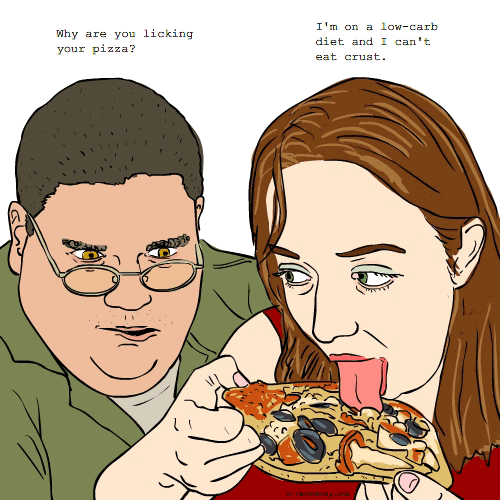 DEFINITION: v. tr. To eat in a peculiar or ritualistic manner in an effort to lose weight while consuming more. n. An idiosyncratic method of eating, usually adopted for "health reasons".
Conflume
Pronunciation: kon-floom
Sentence: Diana was conflicted: she wanted to eat the battered Twinkie so much, but the wedding dress wasn't going to magically alter itself. So she conflumed the Twinkie and felt much better about life.
Etymology: conflict-consumed
Points: 461