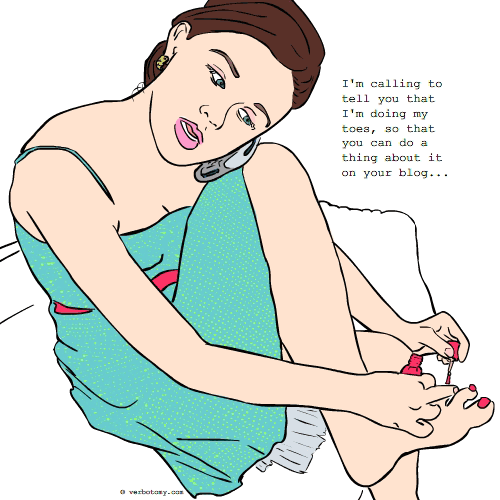 DEFINITION: v. To compulsively describe, in excruciating detail, the minute events of one's everyday life as it happens; especially when assisted by modern information technology systems. n. A person who feels compelled to "share" every detail of their life, with everyone.
Cellebrity
Pronunciation: sell eb rit eeee
Sentence: She's a cellebrity, get her out of hearing
Etymology: cell as in ncellphone celebtity as in ...who knows these days
Points: 605
Voted For!