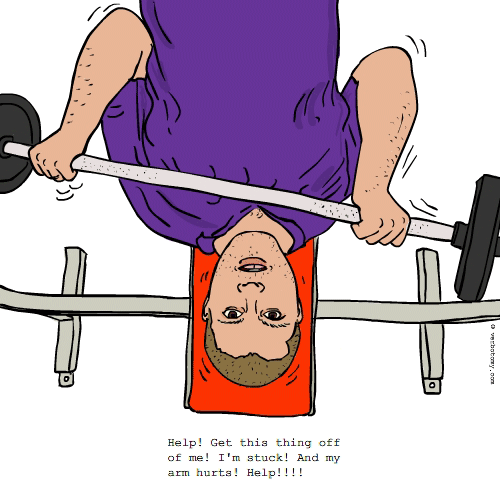 DEFINITION: v. To return to the gym in order to get back in shape, only to over-do-it and injure yourself. n. An injury which is the result of an overly ambitious exercise program.
Hurtills
Pronunciation: hurt ills
Sentence: Frankie's new fitness routine was self-designed and not well thought out. He tried to force ten years of inactivity into one afternoon at the gym to get in shape. Of course he instead caused himself a series of hurtills which required medical attention.
Etymology: Hurdles (to jump a barrier)& Hurt (injured;feel pain or be in pain ) & Ills (not in good physical or mental health)
Points: 539