Verboticism: Fitnesschlock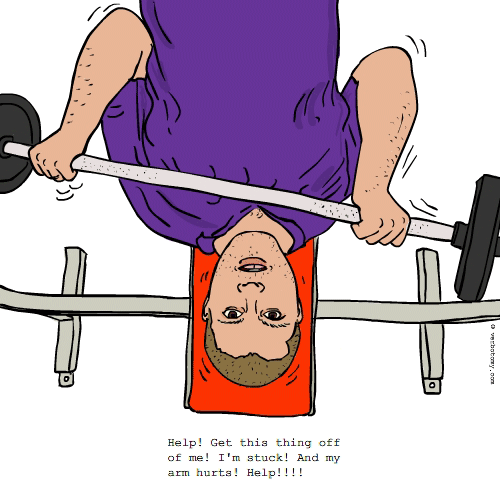 DEFINITION: v. To return to the gym in order to get back in shape, only to over-do-it and injure yourself. n. An injury which is the result of an overly ambitious exercise program.
Fitnesschlock
Pronunciation: fit-ness-shlok
Sentence: Melvin once again found that he is a fitnesschlock, in such lousy physical condition that even moderate exercise caused not only excruciating pain, but left him lying on the couch for days recuperating.
Etymology: Blend of 'fitness' (physical condition) and 'schlock' (of low quality or value)
Points: 482