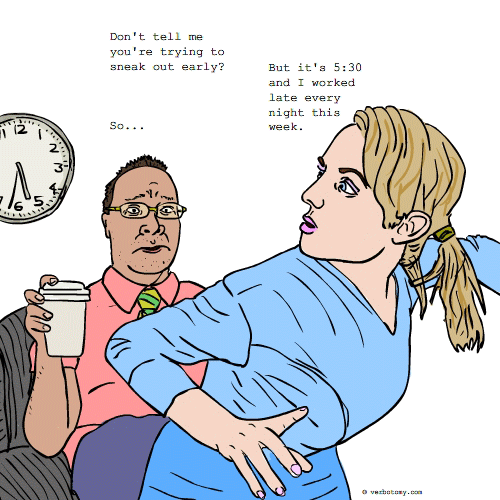 DEFINITION: n. A type of frustration created by a manager who never notices when you work late, but always nags you for leaving early whenever you leave on time. v. To carefully monitor your subordinates to ensure that they never leave work a minute early.
Snoopervise
Pronunciation: Snew-per-vize
Sentence: Melody was definitely a hands on snoopervisor who monitored every aspect of her subordinates daily activities, even making note of their bathroom breaks, trips to the water cooler and time spent on the phones.
Etymology: Blend of 'snoop' (nosy person) and 'supervise' (be in charge)
Points: 569