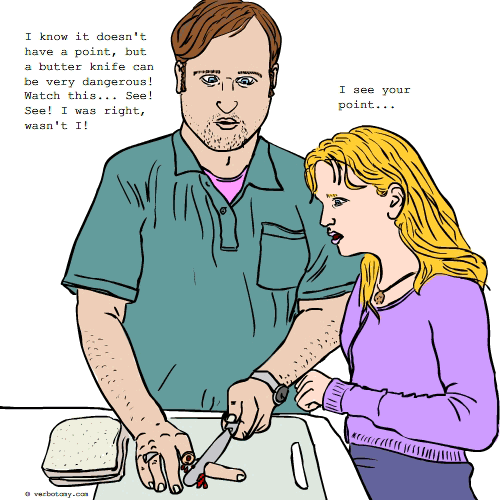 DEFINITION: n., The immense sense of self-satisfaction the one gets from winning a pointless argument. v., To be so addicted to proving yourself right that you argue compulsively, and endlessly, about anything and everything.
Spartner
Pronunciation: spart ner
Sentence: John always argued with his wife Ginger. He would argue about every and anything. He was so addicted to arguing with her that he was her spartner, not just her partner. Lucky girl...
Etymology: Spar (duel, argue, debate) & Partner (someone with whom you can spar)
Points: 413