Verboticism: Hideandgobeep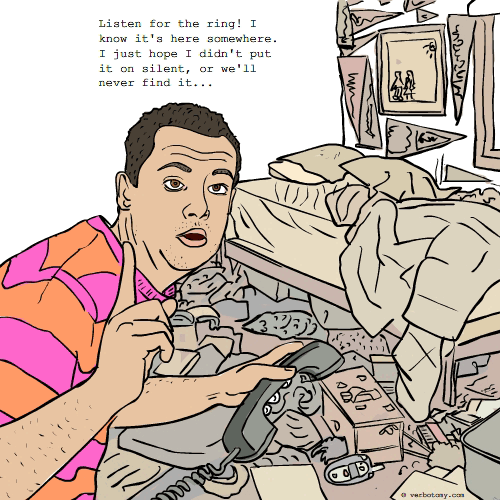 DEFINITION: v., To call your cellphone when you have misplaced it, hoping that it will ring so that you can locate it. n., The sound of a lost cellphone.
Hideandgobeep
Created by: artr
Pronunciation: hahyd-n-goh-beep
Sentence: Jerry is one of the few people under 30 who still has a land-line phone. He never calls anybody on it. None of his friends even know the number. He only uses it when he plays hideandgobeep to locate the cell phone he misplaces at least three times a day.
Etymology: hide-and-go-seek (one of a variety of children's games in which, according to specified rules, one player gives the others a chance to hide and then attempts to find them) + beep (a short, relatively high-pitched tone produced by a horn or electronic device)
Points: 344