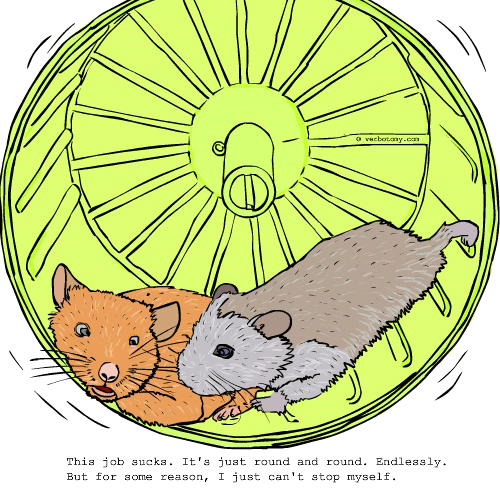 DEFINITION: n., A person who diligently and persistently complains about their work. v., To enjoy bellyaching about your job so much that you would never consider quitting.
Disployee
Created by: artr
Pronunciation: dis-ploi-ee
Sentence: Mack is a great disployee. No matter what the company does, he can find the down side of it. The company throws a holiday party; they should have put the money into larger raises. The company pays for employee's parking; garages are ugly and unhealthy because of exhaust fumes. If his dad wasn't the owner, he'd have quit long ago.
Etymology: dis (to show disrespect for; affront) + employee (a person working for another person or a business firm for pay)
Points: 437