Verboticism: Imprezidential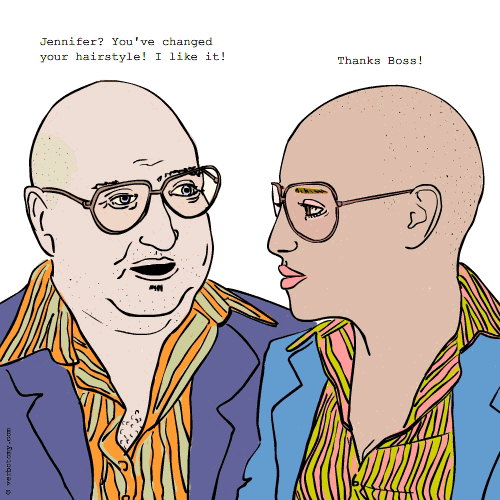 DEFINITION: v. To seek approval from your boss by emulating their style, mannerisms or affectations. n. A person who copies their boss's style in order to win favor.
Imprezidential
Created by: artr
Pronunciation: im-prez-i-den-shuhl
Sentence: Her every action, from the way she dressed to the way she spoke was designed to be imprezidential.
Etymology: impress (to affect deeply or strongly in mind or feelings) + presidential (the chief executive officer of a company, corporation, etc)
Points: 446