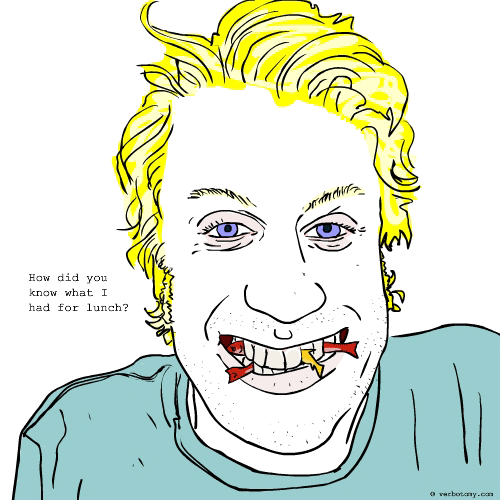 DEFINITION: n. The bits of food, and other debris, that get stuck between your teeth. v. To smile brightly and proudly unaware that you have a big piece of food stuck in your teeth.
Dentritus
Pronunciation: den try tus
Sentence: Andrew's eating habits were so disgusting, that he usually had to dine alone. He ate messily and loudly and you could guess what menu he had by all the dentritus left behind. His friends nicknamed him "Leader of the Plaque".
Etymology: Dental (of the teeth) & Detritus (the remains of something, refuse)
Points: 512