Verboticism: Fourbearance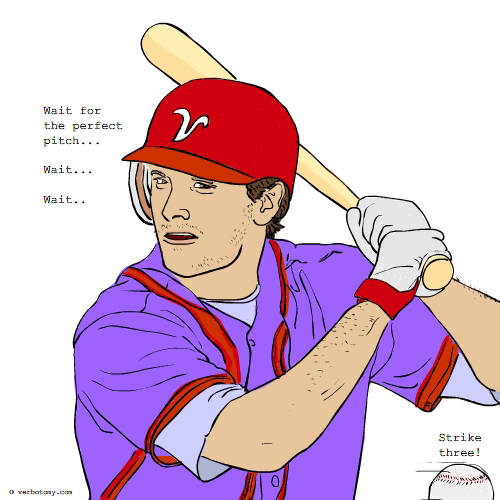 DEFINITION: n. A willingness to wait, forever if necessary, for the perfect opportunity. v. To be excessively patient.
Fourbearance
Pronunciation: for ber ans
Sentence: When Casey played baseball, his teammates called him Strike Four. He waited until the perfect pitch came his way, waiting for the fourth strike to be his lucky one. His fourbearance usually cost the team its game.
Etymology: Four (number) & Forbearance (good-natured tolerance of delay or incompetence)
Points: 578