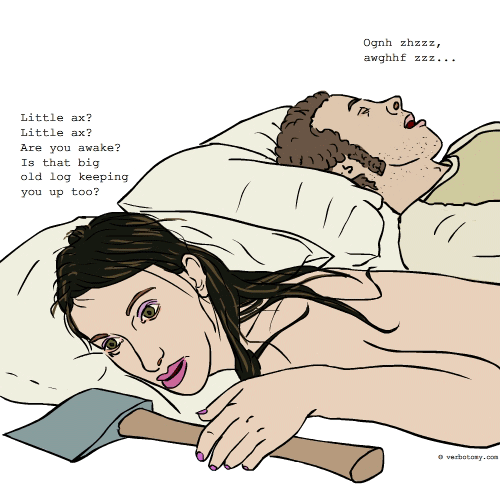 DEFINITION: v. To talk to, encourage and advise inanimate objects, in hopes that they will work better. n. A person who talks to their tools, cars, kitchen appliances, furniture, or whatever...
Axplain
Pronunciation: aks playn
Sentence: Mary had to axplain to her trusty hatchet what would happen when she could not hack her snoring hubby anymore.
Etymology: Ax (edge tool with heavy sharp blade) & Explain (define, make to understand)
Points: 698
Voted For!