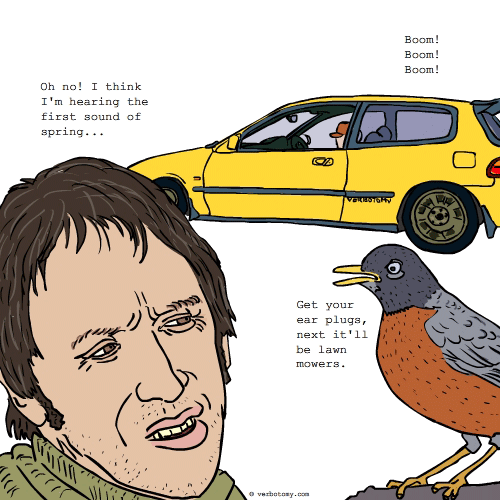 DEFINITION: v. To drive around in your car with the widows down and stereo blaring. n. The sounds emanating from the suped-up vehicles driven by strutting human males as they participate their annual spring mating rituals.
Carcophony
Pronunciation: kar ka fony
Sentence: On Main Street on a warm spirng's night, all we ever hear is the carcophony of young males, roaming around in their souped up cars, looking for girls and/or trouble...
Etymology: Car (vehicle,auto) & Cacophony (a loud harsh or strident noise)
Points: 704