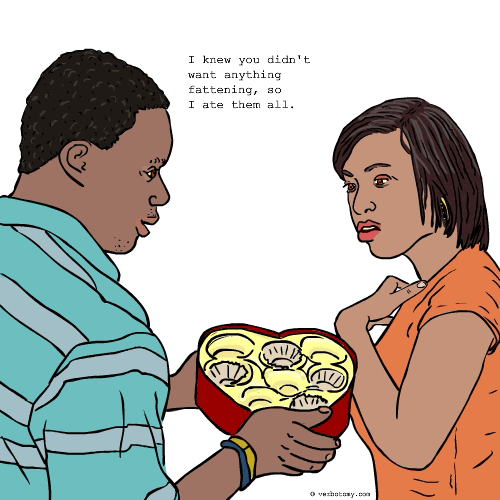 DEFINITION: n. A valentine gift which does not cause weight gain. v. To give a non-fattening gift as a symbol of love, which should not be interpreted -- under any circumstances -- as a comment on the recipient's weight.
Karatcake
Pronunciation: kar at kayke
Sentence: Eddie always gave Shirley a karatcake for Valentine's day. It was a no-cal styrofoam corn cake with a piece of gold jewellery lying on it. But the price of gold kept going up, so next year he would probably get her a caratcake instead... you know the marriage proposal type of diamond ring.
Etymology: Karat (the weight of gold) & Cake (small flat mass of chopped food)
Points: 830