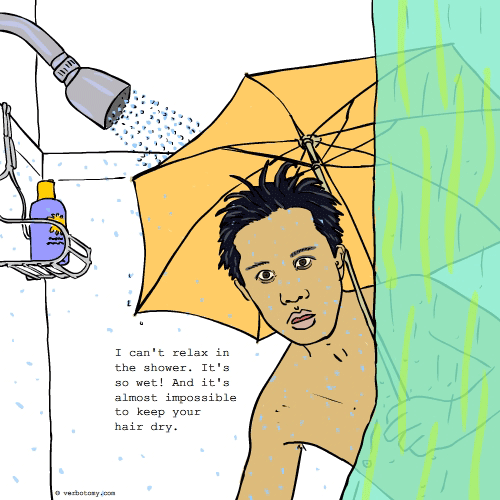 DEFINITION: v. To take a really long, relaxing, shower; so long in fact, that you loose concept of time. n. A prolonged shower that uses up a whole tank of hot water and leaves the bather looking like a boiled raisin.
Gablution
Pronunciation: gab loo shun
Sentence: When Susie takes a shower, she uses her ear-phone and multi-tasks by showering and catching up with her friends and relatives. Her husband calls this ritual her gablution. He also calls it expensive to use her phone so much and use up all the hot water.
Etymology: gab (talk excessively, for a long time) & Ablution (ritual cleansing;daily personal hygiene routine)
Points: 776