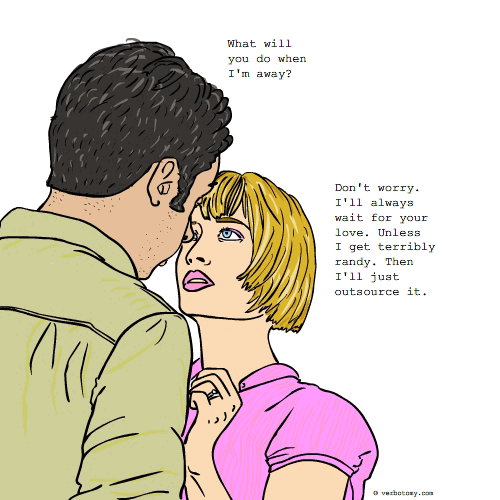 DEFINITION: n. The fear that you will be outsourced, downsized, unassigned, or separated (one way or another) from your weekly paycheck. v. To use the threat of outsourcing and downsizing to manage and motivate your team.
Oversea
Created by: artr
Pronunciation: ōvərsē
Sentence: If Janice doesn't get the staff she oversees to produce more, upper management threatens oversea her crew.
Etymology: oversee (supervise) + overseas (in or to a foreign country, esp. one across the sea)
Points: 668