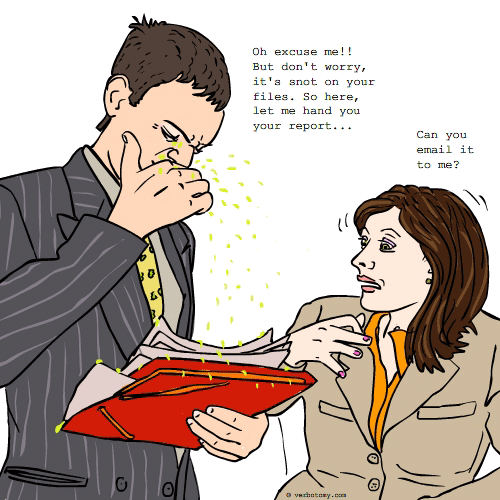 DEFINITION: v. To be so hardworking and dedicated to your job that you come to work even when you're sick and dangerously infectious. n. A person who comes to work sneezing, coughing, contagious, and sick as a dog.
Ickgusting
Pronunciation: ik-gust-ing
Sentence: Igor had a ickgusting way of sliming all over the office paperwork.
Etymology: ik- Something gross, a way of saying "ew". Gusting- taken in part of dis'gusting' - Highly offensive; arousing aversion or disgust; "a disgusting smell"; "distasteful language"; "a loathsome disease"; "the idea of eating meat is repellent to me"; "revolting food"; "a wicked stench"
Points: 548