Verboticism: Achoorneyman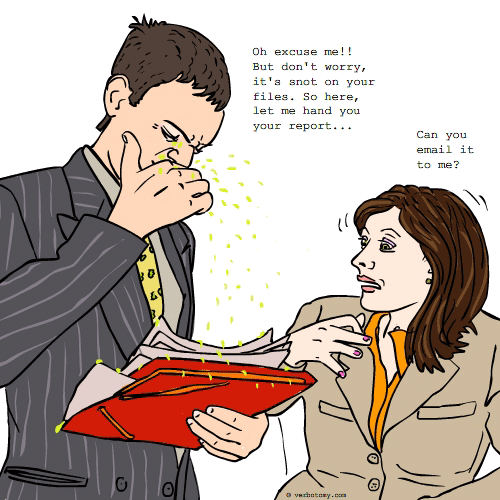 DEFINITION: v. To be so hardworking and dedicated to your job that you come to work even when you're sick and dangerously infectious. n. A person who comes to work sneezing, coughing, contagious, and sick as a dog.
Achoorneyman
Pronunciation: a choor nee man
Sentence: Rex Hale was a skilled carpenter. When he was on a project, nothing kept him from working, not even illness. His co-workers hated the fact that he was more achoorneyman than journeyman on those occasions.
Etymology: Achoo (sneeze noise) & Journeyman (a skilled worker who practices some trade or handicraft)
Points: 623