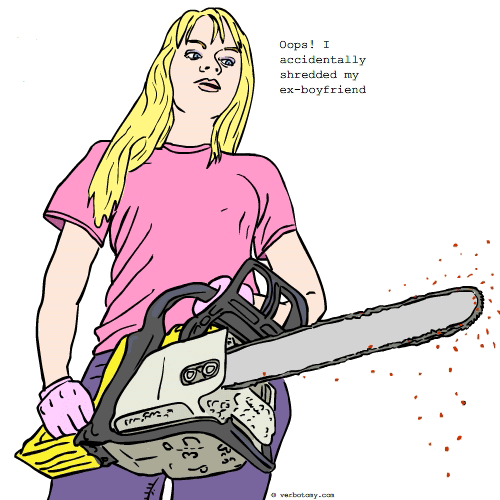 DEFINITION: v. To fret and worry after the accidental trashing of an important document, file or friend. n. The state of anxiety caused by an accidental deletion.
Remorris
Pronunciation: ree mor ris
Sentence: When Judy accidentally killed her boyfriend with a chain saw, she was filled with remorris. His name was Morris Code, and many thought she was smart to have finally broken the Morris Code.
Etymology: Remorse ( a feeling of deep regret (usually for some misdeed)& Morris (male name)
Points: 560