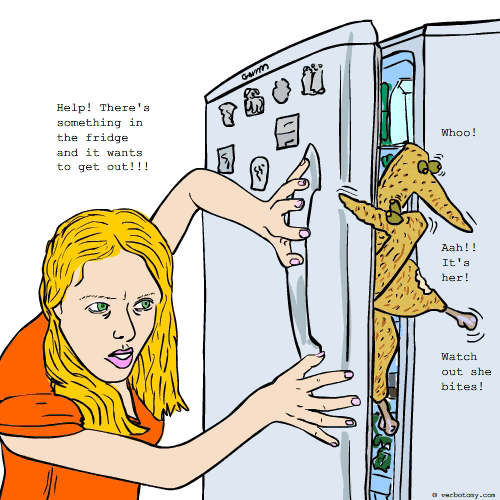 DEFINITION: n., Mutated leftovers which, unattended inside an evil-minded fridge, have transformed themselves into an extremely odorous, alternate life form. v., To save food past it's freshness date and watch it grow into something new.
Biomutaney
Pronunciation: Bio-mu-tan-ey
Sentence: The biomutaney has came alive at its first sight of daylight, wanted it as its own.
Etymology: bio-life mutaney-mix up
Points: 686