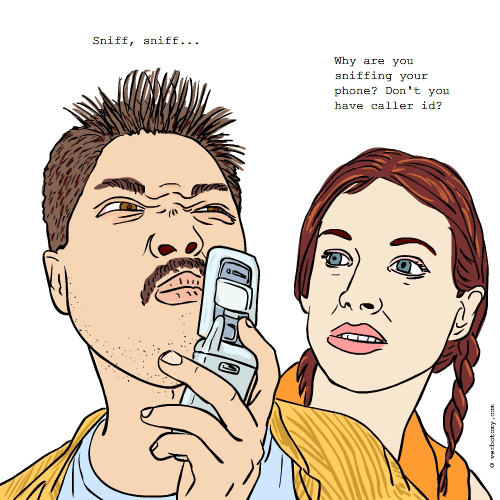 DEFINITION: n., A compulsive need to sniff everything and anything you pick up, even things that typically do not have distinctive odors. v., To habitually sniff everything within your grasp -- just to make sure it's fresh.
Compulsniff
Created by: artr
Pronunciation: kəmpəlsnif
Sentence: Gerry is obsessed with how things smell. Everything he uses must smell just right. He will compulsniff everything he touches. Last week he returned his new car to the dealership because it didn't have enough new-car smell.
Etymology: compulsive (resulting from or relating to an irresistible urge) + sniff (draw in air audibly through the nose to detect a smell)
Points: 560