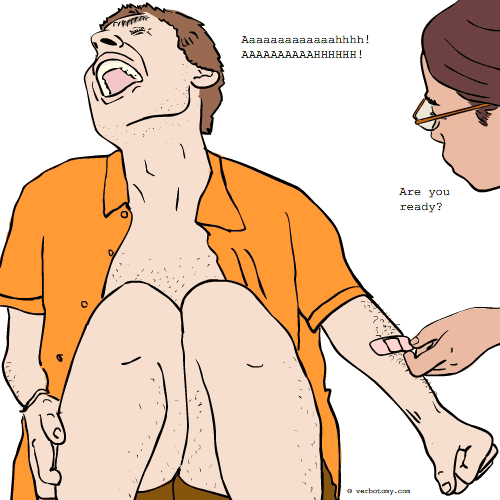 DEFINITION: n. The horrible pain that comes from pulling a bandage off of hairy skin. v. To inflict pain or injure when removing a bandage.
Epilagony
Created by: artr
Pronunciation: epəlagənē
Sentence: The screaming and crying coming from the doctors examination room made those waiting for their appointment quite uncomfortable. Finding that the noise was coming from a 40-year-old man undergoing the epilagony of a Band-aid removal made more than a few snicker.
Etymology: epilation (removal of hair by the roots) + agony (extreme physical or mental suffering)
Points: 644