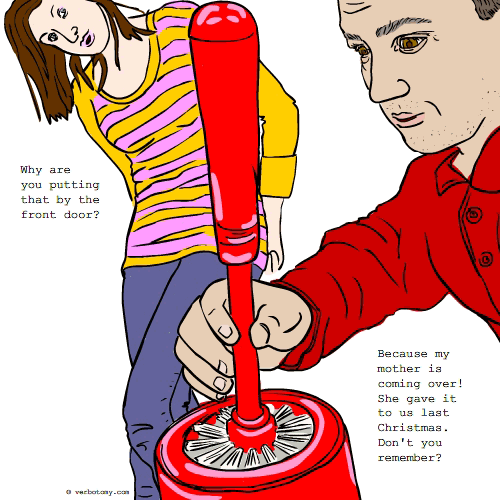 DEFINITION: n., An ugly decorative item or article of clothing received from friends or relatives, which is kept stored away but ready to be pulled out at a moment's notice in anticipation of a return visit. v., To temporarily place an old, and perhaps unattractive gift in a place of honor.
Disguift
Created by: Carla
Pronunciation: dis-gwift
Sentence: Mary smiled through gritted teeth as she opened the box containing Aunt Sally's latest knitted monstrosity. The crocheted trousers would be consigned to the disguift drawer immediately.
Etymology: disgust + gift
Points: 575