Verboticism: Obsuccession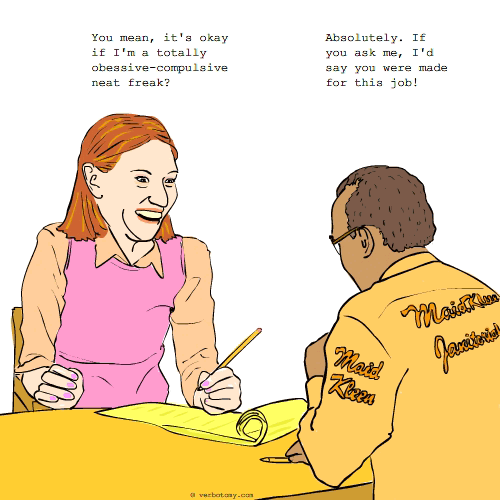 DEFINITION: v. To suddenly discover that your most troublesome personality defect, for which you have been taking medication and/or therapy, is actually your greatest asset. n. A perceived weakness which is actually a strength.
Obsuccession
Pronunciation: on suk ses shun
Sentence: Little did Hugh Hefner's parents know that their son's obsession with pet rabbits would make him rich. His compulsion for bunnies turned into an obsuccession. He ended up with bunnies galore (one for each month of the year) a Bunny Club in every city, a Bunny TV Channel, a Bunny Mansion, a Bunny Magazine and a Bunny Jet. They were happy that his success was just based upon his love of bunnies, because as a little boy, he was also obsessed with naked girls...
Etymology: Obsession (an unhealthy and compulsive preoccupation with something or someone;an irrational motive for performing trivial or repetitive actions against your will)& Success (an event that accomplishes its intended purpose;a state of prosperity or fame)
Points: 917