Verboticism: Schizofriendly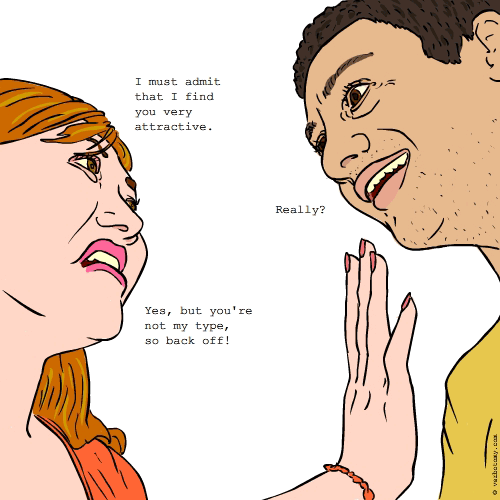 DEFINITION: v. To send out confused or conflicting signals when driving or dating. n. A person who signals their intentions to do one thing, then does something else completely different.
Schizofriendly
Created by: artr
Pronunciation: skitsəfrendlē
Sentence: Trudy is always friendly but she can be schizofriendly, one day gushing and happy to see you, the next, barely acknowledging your existence. Today you\'re best of friends, tomorrow a grunt and a nod is the best you can get from her. I guess that\'s why they call her Moody Trudy.
Etymology: schizophrenic (a long-term mental disorder of a type involving a breakdown in the relation between thought, emotion, and behavior) + friendly (kind and pleasant)
Points: 821