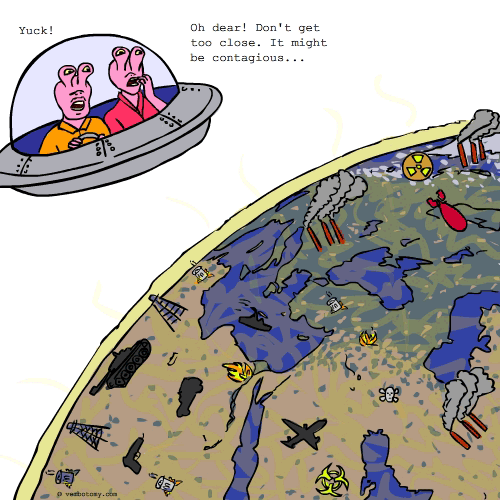 DEFINITION: n. A sick planet which has a cold, a fever, and some kind of weird infection. v. To be worried sick about the health of the planet, because you know the problem is really the people.
Terrafied
Pronunciation: TAIR ah fide
Sentence: After all the gloom-and-doom forecasts (both true and hyped) about the state of the Earth, most of us are now terrafied. What is the AlGore-ithm for solving the problem of ecoterrorism and replacing it with ecoterraism? If we don't get a tranfusion of hemoglobe-in and gammaglobe-ulin, we're going to end up with the globetrots.
Etymology: terra (earth) + terrified
Points: 974