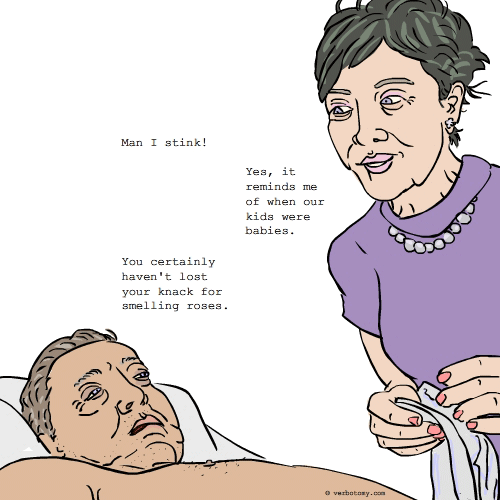 DEFINITION: n. A wayward scent or aroma which invokes distant memories of one's childhood or younger days. v. To be suddenly catapulted into the past by a very strong odor.
Odorday
Pronunciation: \ˈō-dər-ˈdā\
Sentence: Lucy was thrown into a flashback of an odorday when she sensed the salty water. She began to recall her childhood home near the ocean. Warm tears streamed down her cheek as she realized how much she missed her hometown. Lucy decided that she would visit there on her next vacation.
Etymology: Odor (A stimulating smell) + day (A particular point in time)
Points: 785