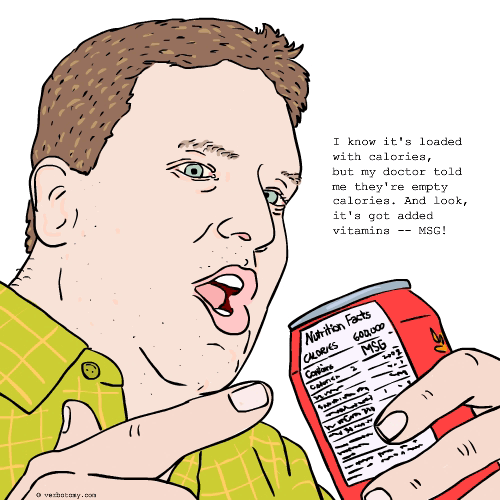 DEFINITION: n. Any highly-processed food or beverage in which the natural ingredients have been removed and replaced with artificial flavors and additives. v. To consume food products laced with synthetic sweeteners, imitation flavors, and other carcinogens.
Synthience
Created by: artr
Pronunciation: sinθīəns
Sentence: Some people are drawn to labels like "All Natural" or "No Artificial Ingredients". Not Tim. He just loves his beverages created by synthience.
Etymology: synthetic (made by chemical synthesis) + science (systematic study of the structure and behavior of the physical and natural world through observation and experiment)
Points: 818
Voted For!