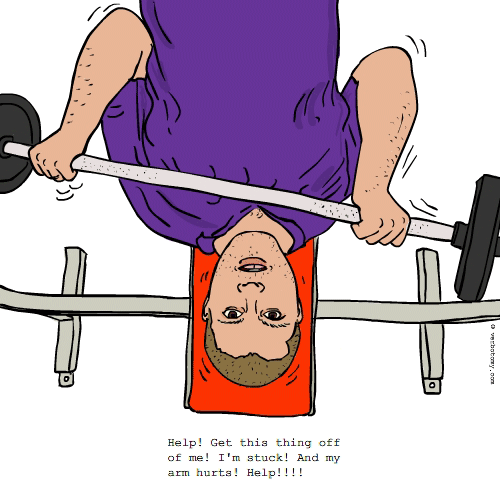 DEFINITION: v. To return to the gym in order to get back in shape, only to over-do-it and injure yourself. n. An injury which is the result of an overly ambitious exercise program.
Heroitis
Pronunciation: here oh eye tis
Sentence: The gym was filled with pretty girls and his heroitis kicked in. When he lifted the 300lb weight he strained his arm and dropped the weight on his foot.
Etymology:
Points: 613