Verboticism: Shredderdreader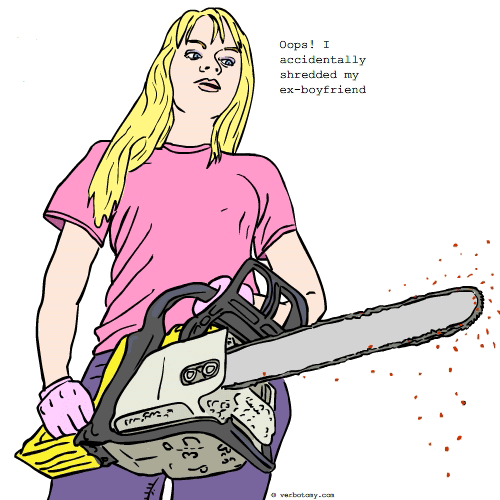 DEFINITION: v. To fret and worry after the accidental trashing of an important document, file or friend. n. The state of anxiety caused by an accidental deletion.
Shredderdreader
Created by: artr
Pronunciation: shredərdredər
Sentence: Several years ago Millie was shredding her usual batch of junk mail when she spotted Ed McMahon's smiling face in the teeth of the paper chomper. Too late! Convinced that she had lost the chance of a lifetime to be a millionaire, she has become a shredderdreader, refusing to throw away any mail. The accumulation now occupies every nook of her small apartment. She eats only cold meals because lighting the stove would surely start a fire. The microwave was crushed by a pile of paper several months ago. Things are suddenly looking up for Millie. She has the opportunity to make some serious coin being featured in the new reality show, Hoarders. Thanks, Ed.
Etymology: shredder (a machine or other device for shredding something, esp. documents) + dreader(someone who anticipates with great apprehension or fear)
Points: 626