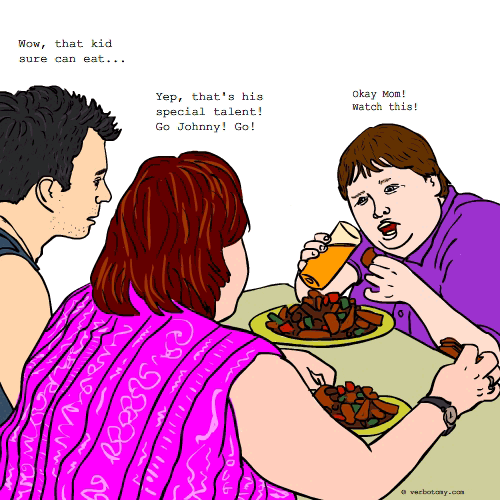 DEFINITION: n., A "talent" for which an individual takes a great deal of personal pride, even though it is just a common, mundane skill that almost everyone can do. v., To take pride in a special talent which in fact is not special at all.
Narcissilly
Created by: artr
Pronunciation: närsəsilē
Sentence: The schools have gone mad. The rush to promote positive self-esteem has gone over the edge. With programs like **STUDENT OF THE WEEK**, **CITIZEN OF THE MONTH** and even **HERO OF THE WEEK**, as well as fashion shows for pre-teens, young people have no interest in anybody but themselves. Where teen years used to be a time for introspection, now it is time to be narscissilly.
Etymology: nascissism (extreme selfishness, with a grandiose view of one\\\'s own talents and a craving for admiration, as characterizing a personality type) + silly (having or showing a lack of common sense or judgment; absurd and foolish)
Points: 509