Verboticism: Inapproprimp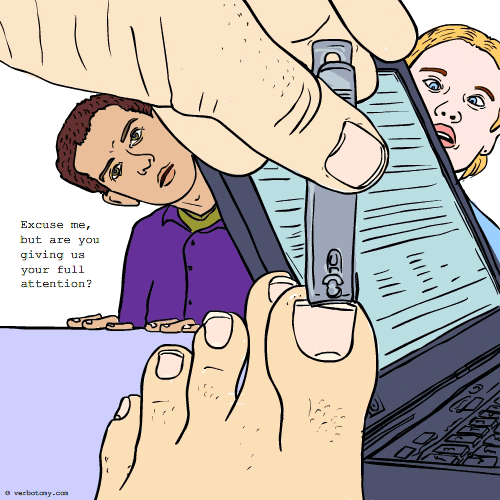 DEFINITION: v. , To groom oneself in inappropriate places or at inappropriate times n., A person who practices personal hygiene in public places.
Inapproprimp
Pronunciation: in-ap-pro-primp
Sentence: She thought he would be the perfect groom until he engaged in inapproprimp behavior at her parent's dinner table. He combed his hair, picked his teeth and dug wax out of his ears. Sensing their revulsion, she immediately called off the wedding and decided to look elsewhere for a mate. Although he acted heartbroken when she told him, he was delighted to see that his scheme worked. To celebrate his freedom, he took all his buddies down to the tavern where they could all be rude and inappropriate, and engage in regular guy behavior with impunity.
Etymology: inappropriate: improper, unsuitable or untimely + primp: dress or groom with meticulous attention to detail
Points: 620