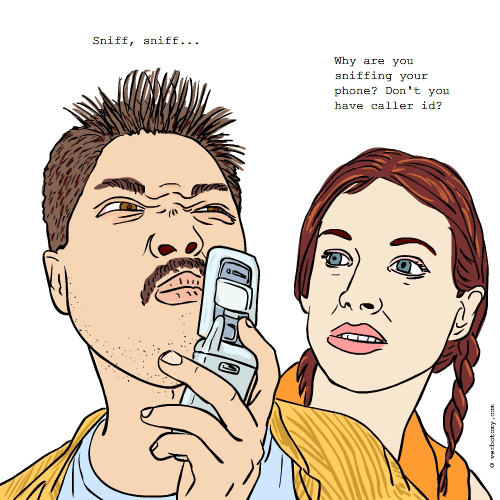 DEFINITION: n., A compulsive need to sniff everything and anything you pick up, even things that typically do not have distinctive odors. v., To habitually sniff everything within your grasp -- just to make sure it's fresh.
Urgescent
Pronunciation: 'erg-'sent
Sentence: Kimberly had no sense of smell, which served not only as another reason to hate Loretta, but also as cause to deeply distrust her. "It's too primal" Kimberly opined, "maybe if she were a rodent it wouldn't be as strange, but I don't trust anyone who operates like a rat." Meanwhile, in the background Loretta urgescently nosed her way through Kimberly's desk until she found Kimberly's stash of cheese.
Etymology: urge (compel earnestly) + scent (odor)
Points: 599